The Tivoli Club Brass Band…
…Was founded in 2017 when percussionist Dean Hirschfield realized he'd been hanging out with guitar players too much for too long. "I need me a brass band!" Dean said to himself, and he rushed out and assembled one. From there on, it's been magic. This merry band of miscreants and ne'er do wells brings a gazillion influences and styles to the table, and their arrangements are some of the most unique takes on classic and contemporary tunes you've ever heard.
Tuba: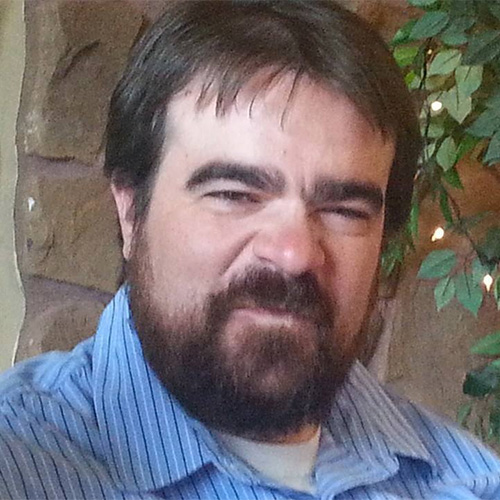 Joe Walsh ain't got no time for that. He is a busy man and if you got somethin' you gotta know about him, it probably ain't any yo' damn business anyway. What you gotta know is that Joe holds down the low end as good as any man or woman in this business. You need some good low end, steady gruel, Joe is your man, but you can't have 'em, cause we got 'em. He's the Sam Elliot of the tuba. Enough already. Joe is also the director of the DU pep band, where he doesn't put up with no business.
---
Saxophone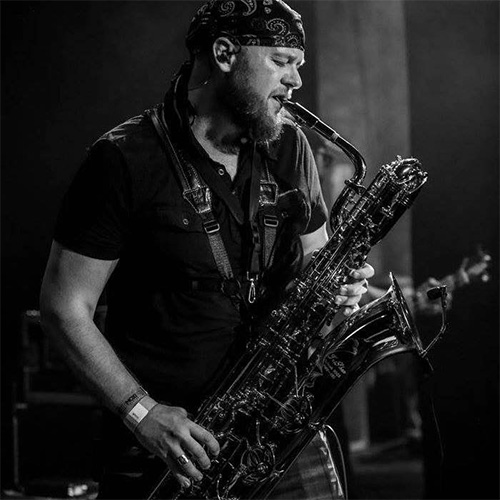 Troy Thill made his professional debut in 1976 playing sax for Dr. Teeth and the Electric Mayhem. Eventually, creative differences forced a split — Zoot took his spot in the Mayhem and Thill bummed around Germany for a while, playing in some of the hottest polka groups of the era. Eventually, he made his way stateside for a cameo as the greased up sexy sax machine in carnival scene of the 1987 Warner Bros. cult classic The Lost Boys. After another decade or two playing session gigs, Troy relocated to the Mile High, where he opened a chain of Jo-Ann Fabric franchises, and took some time off to regroup and focus on his quilting obsession. He came out of retirement in 2017 to reclaim his "sexiest sax" mantle with the Tivoli Club Brass Band. Troy also makes sexy the bands Lost Dog Ensemble, Peter Paul and Gary, Bow Shock, Reptiles and Samurai, and Oxycodone. Troy is also a vampire.
---
Percussion
Dean Hirschfield spent 8 years as the organizer and promoter of an underground tuba fighting ring, before turning state's witness against the financier of the operation (name redacted), relocating to Colorado in WitSec, and attending Barbizon Modeling Academy. After a failed stint as a LaBelle's catalog model, Dean took up the drums. He also breeds a rare breed of albino Alpacas. Dean also plays in FaceMan, Jesse Manley, and Good Karate, and owns and operates one of Colorado's most beloved music teaching studios with his lovely wife Desiree, Do-Re-Mi Lessons.
---
Baritone Saxophone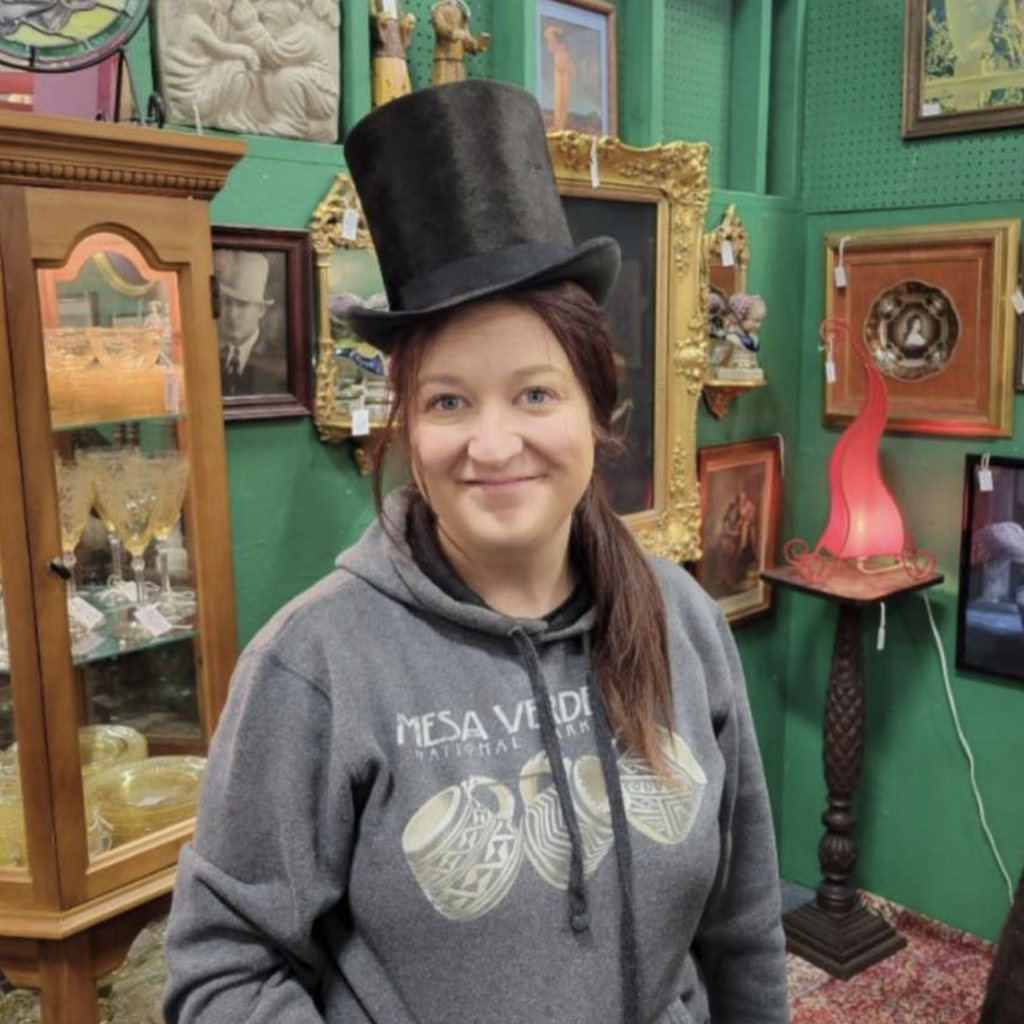 Kim Tiede has NEVER lost a piece to a jigsaw puzzle in her life! EVER! Her commitment to puzzle-piece retention has made her a very desirable individual for government agencies invested in puzzle-piece shrink from multiple countries. No recruitment effort has proved successful, however. She is steadfast in pursuing her true calling and passion in life — harvesting natural, GMO, gluten-free, free-range local Colorado Nori. If you are a dabbler in sushi chefing, looking for a source of vegan, cruelty free Nori to fit your raw fish repertoire, look no further. We have certainly found the missing piece to our puzzle of a band, thanks to that that low end stanky sax! Kim also teaches all kinds of instruments to youngsters and oldsters alike, including clarinet, saxomaphone, flute and kazoo! Good gravy, that's a lot of badassery!
---
Trombone
David "D-FLO" Flombone has spent his life in the pursuit of recreating Kamp Kikakee from the Ernest P. Worrell classic motion picture for the enjoyment and wonderment of underprivileged post grads from the upper Northwest. He was the first to coin the term "Mo Money, Mo Problems," while competing in the great Helsinki Monopoly tournament of 1974 (citation needed). While sailing solo across the sea of Biscay on his Shallop in search of "The Answer," he found instead a deep desire to find the instrument best suited to make fart noises. Unable to afford a tuba OR bassoon, he settled on the trombone. This lead us to where we are now…. A better world. He also plays occasionally with with Head for the Hills, Alpha Schoolmarm Orchestra and Disco Floyd, has his own Oingo Boingo tribute band called Reptiles and Samurai, has done session work with The Flobots and Til Willis, and played the role of "Frenchy" in the late swing band Money Plays 8. He is an award-winning journalist and the author of the trend-setting novel Management for Zombies.
---
Trumpet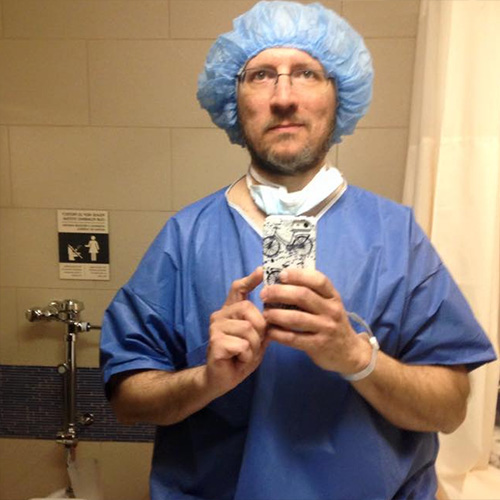 Steve Illich was the physician whose life was the inspiration for the 1991 Warner Bros. hit "Doc Hollywood." But after a few years as the Grady, SC country doctor, boredom and a light dilaudid habit drove him away from the sleepy hamlet and straight into the arms of his high school mistress: the trumpet. He knocked around the rail system of the southeast for a few years, picked up side gigs installing cable for Baptist Churches while living off of his amazing catfish noodling ability, and finally settled in Denver, where he started an artisanal snowboard wax eStore and joined the Tivoli Club Brass Band. Steve was also a founding member of Filthy Children, was the musical director for the Sammy Mayfield blues revue for several years, and plays trumpet for Reptiles and Samurai and Disco Floyd.
---
Trumpet
Pound-for-pound, Michael Gates might be the loudest trumpet player in Colorado. He picked up the horn at the tender age of 3 as a means of defending his homestead from coyotes in rural Ft. Morgan, Colorado, where he and his family were pioneers in the early 1900s. He ages slower than the rest of us. After a brief stint as a courtroom stenographer in the 1960s, Gates found his way back to the trumpet and playing really, really loud. He is most noted for his ground breaking, peer-reviewed work questioning the need for tuning slides on trombones. He is also the founder of the non-profit foundation, Run Timmy Run, dedicated to the re-introduction of wolf packs in major metropolitan areas. Oh, and he plays with the Blue 88s, Mile High Jazz Band, and the Rootin Tootin Dixieland Jazz Band, which has the second worst band name in Denver, second only to us and only slightly better than FaceMan.
---
Trombone
David Dinsmore, also known as the Chairman of the Tromboard — an emeritus position bestowed upon him by former Governor Richard Lamm — Is a 23rd level Wizard, whose potion efficacy is a whopping +7. He owns a surprising amount of stock in Faygo soda, and is also a world-class deep diver — having hit depths of more than 70 meters at a time. He took up the trombone to fill the time between main and side quests. David is also Tom Waits in the Lost Dog Ensemble and an inspiration to all in the legendary ska band Judge Roughneck, and has his own original band called Bow Shock.
---
Percussion
Rachel Hargoder was born in East Rutherford New Jersey to Swedish immigrant parents who owned a small gummy fish manufacturing plant. After running away at 17 to join the Merchant Marines, Rachel discovered an exciting second career as a mercenary in South East Asia, working for a consortium of small banana factory farmers. Eventually, she decided she needed something more fulfilling, and relocated to Denver, where she took up the bass drum and sea-sponge paintings. Her work isn't for sale, although her mallets are.
---
Percussion: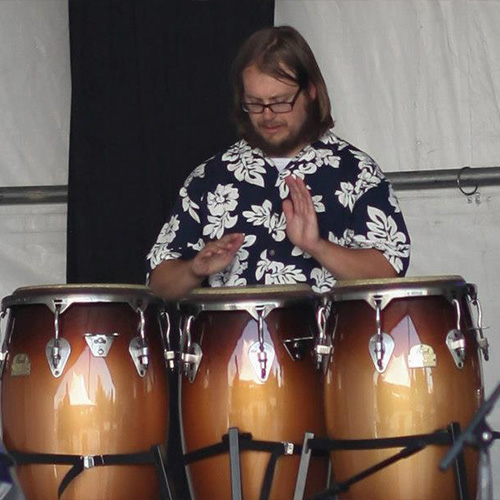 Dustin (the Diamond) Arndt is most notable as the muse for Splash and Bubbles theme composer Mike Himelstein, though not for the Splash and Bubbles theme, which is kinda weird cause that would make a lot of sense… Dustin is a highly sought after fantasy curling analyst and has been banned by 5 of the 7 casinos in Atlantic City due to his remarkable PWBA (Professional Women's Bowling Association) handicapping record. Dustin has never been to the state of New Jersey, but he is banned from those casinos "just to be safe." Dustin meticulously maintains a website dedicated to tracking all of the Denver Metro area meat packing plants. He does this because he has a deep love for feral cats, and feral cats love meat packing plants, so, you know, to each his own. Dustin plays 478 musical theater productions each year. He currently plays with the The MAV Trio, Rootin Tootin Dixieland Band, Reptiles and Samurai, and the East Colfax Trio. He traveled the world and Canada playing with the New York Street Boys, but nobody knows who they were anymore.